It's crucial to have your music on Spotify as it is the biggest streaming platform in the world and one of the essential homes for music discovery today. Tastemakers and curators often use Spotify to unearth and shine a light on emerging artists.
Spotify for Artists
As soon as Songtradr distributes your music to Spotify you will have access to Spotify for Artists. One of Spotify's coolest offerings is customization so you can keep your profile fresh and personalized which is a huge asset to promote yourself and your artist brand.
With Spotify for Artists you will be able to:
Customize your header and profile image
Edit your biography
Sell Merch
Pin new releases, singles, artist picks and curated playlists to the top of your profile
Share others' playlists
Promote concert and tour dates
View analytics
Share band and concert photos
How Does It Work?
Once we upload your music, Spotify will connect the release to an artist profile – this means they will either create a new profile or add the new release to an existing profile. It's imperative to claim your artist profile to be sure the connection is made correctly.
On some artist profiles, you may see a blue checkmark which means that profile is verified. The verification is available for all artists and there is no longer a minimum follower requirement to receive the blue checkmark. Simply claim your profile and you will be verified!
How to Claim Your Artist Profile
Go to your release on Spotify

Click the 3 dots beneath your artist name
Hover over Share and click Copy Spotify URI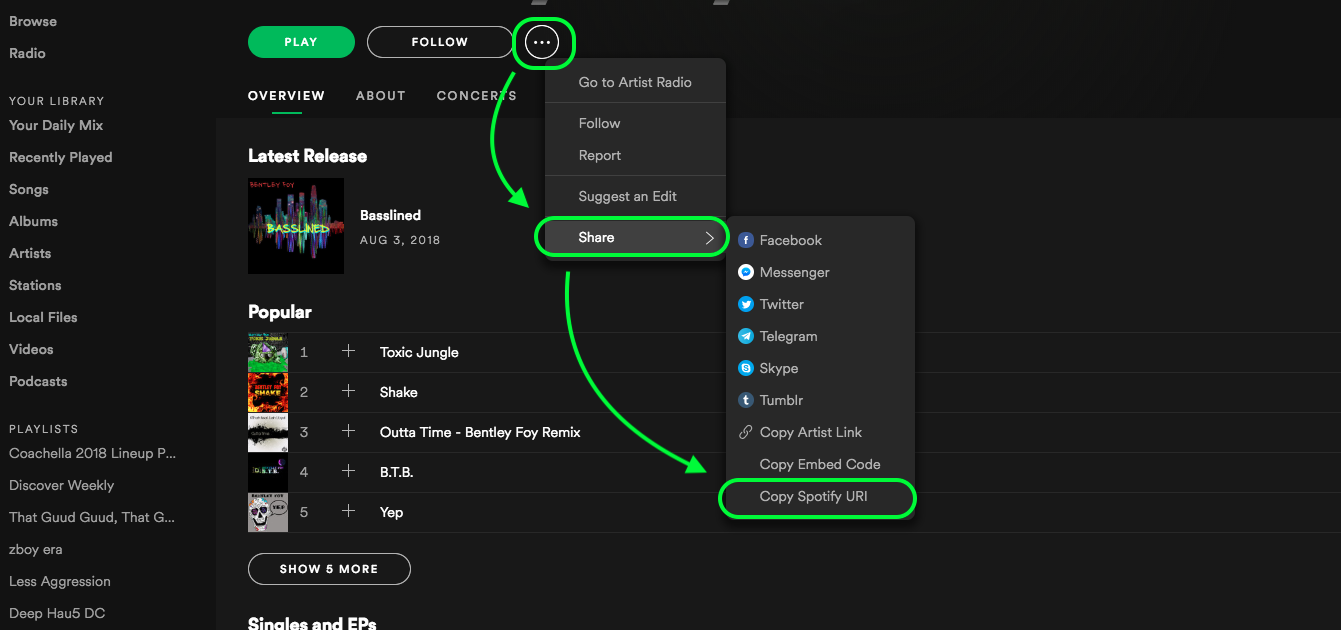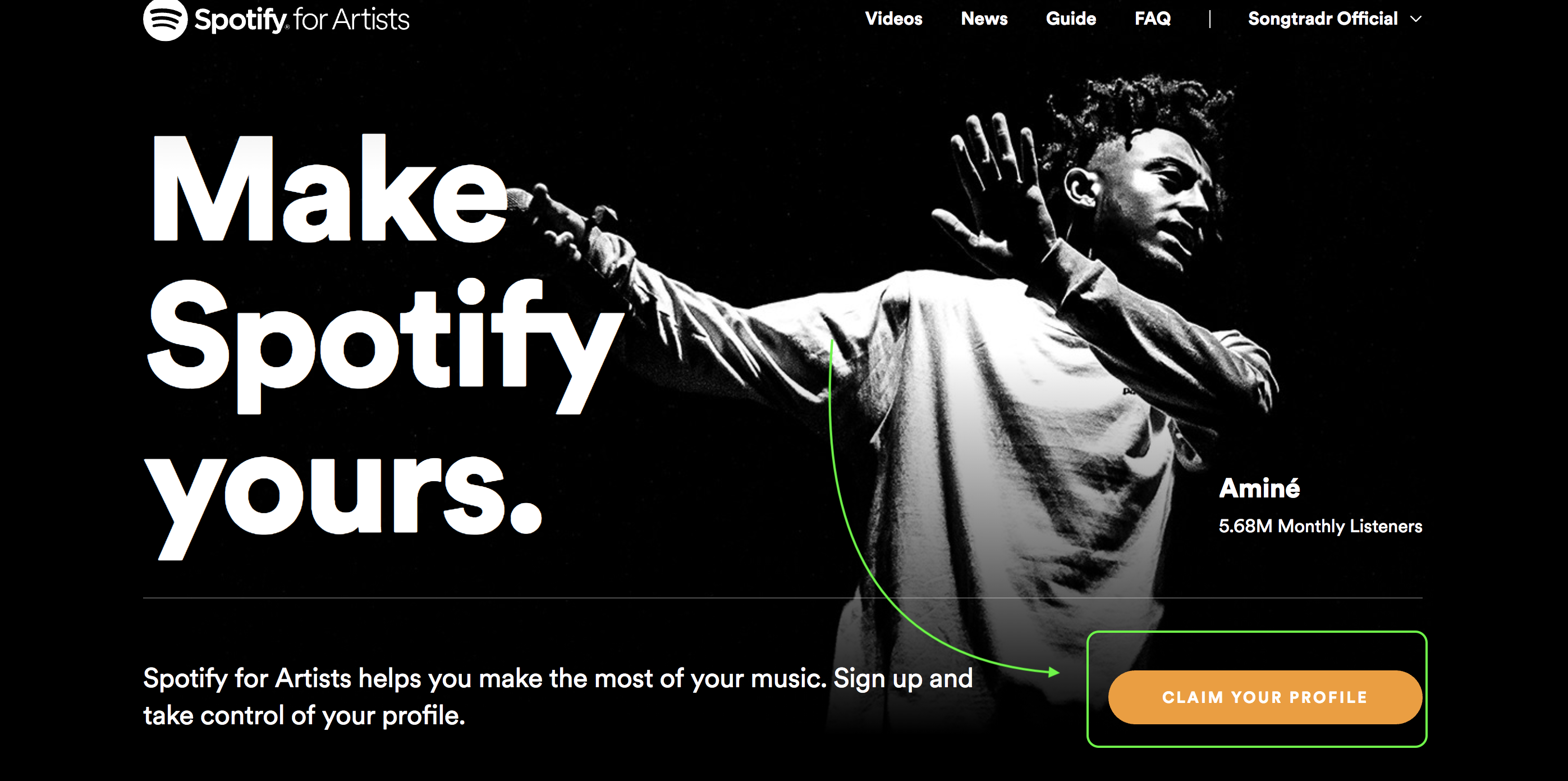 Enter the Spotify URI into the search box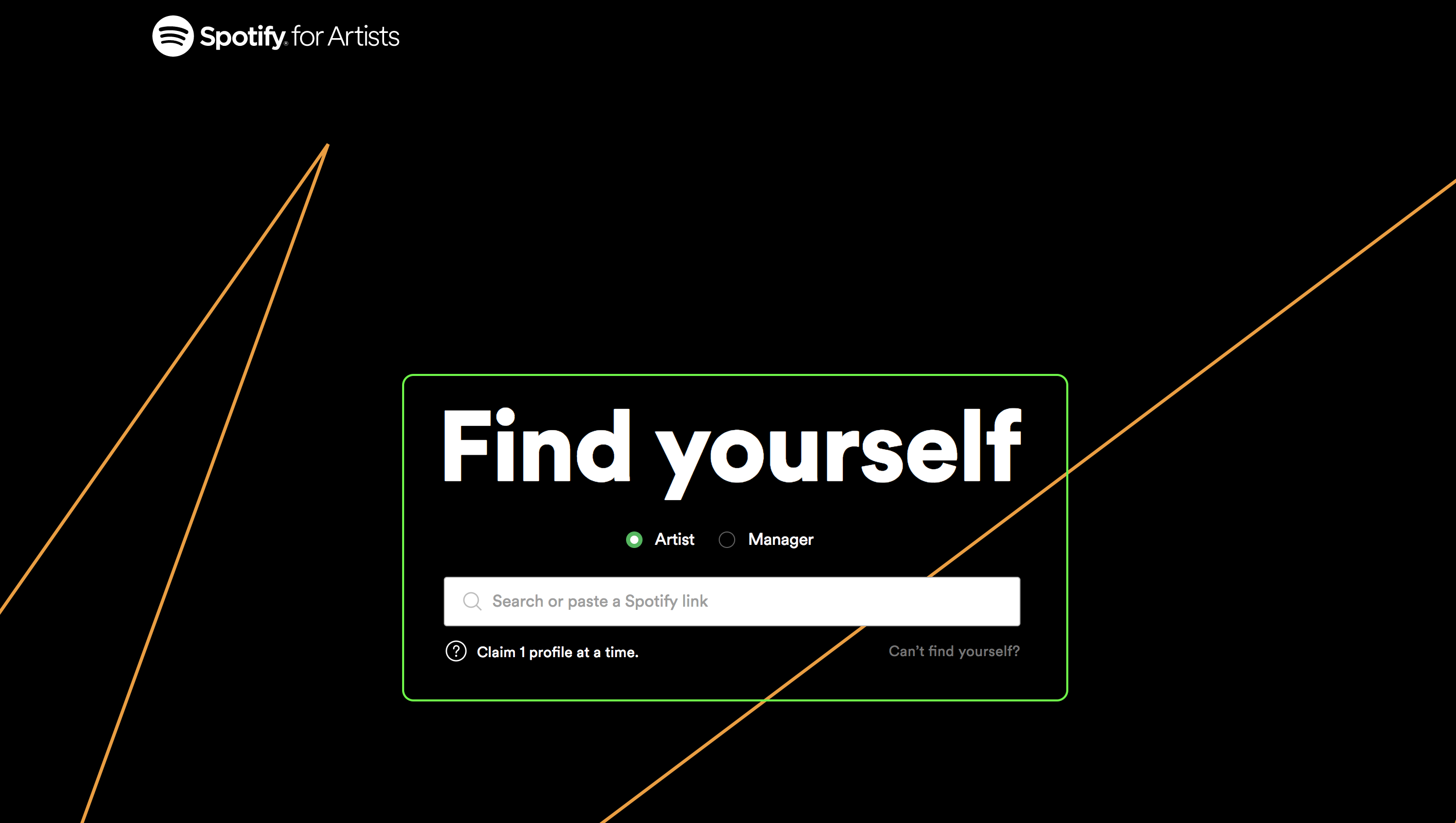 From here, you will be able to claim your Spotify profile.
Songtradr Artists on Spotify
Access Spotify for Artists here: Spotify for Artists >